Video Studio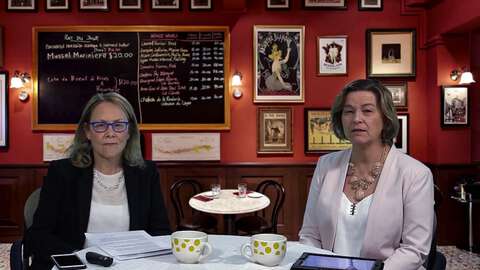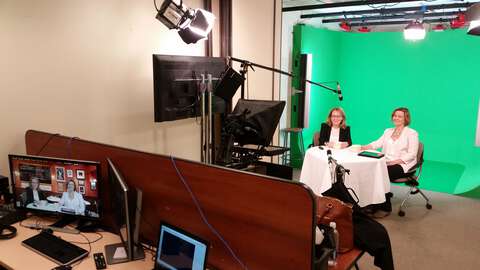 Ideal for lecture recordings and interviews, the video studio is equipped with HD cameras, a lighting grid, green screen, professional microphones, a teleprompter, a video switcher, and streaming device for webcasts. The green screen allows for any background to be added to suit the style of your production. The Discovery Commons' video production team can edit and package your production, or you can take the camera files if you have your own editing facility.
The studio is located on the 3rd floor of the Medical Sciences Building.
Pricing
The cost of the studio is $185 per hour, which includes an operator (note that the studio is not available without an operator). Webcasting from the studio is $205/hour.
Service Availability
Discovery Commons business hours
Service Category
Hardware + Software, Multimedia Production
Supported Hours
Discovery Commons Business hours
Service Provider
Discovery Commons
Support Contact
Please send an email to discovery.commons@utoronto.ca to book, or to janet.koecher@utoronto.ca for more information.